How to Choose a Great Wine in – Ultimate Wine Review & Buying Guide (2023)
There are many reasons why people like wine. First, many people like how wine tastes and find it pleasant. Also, people often drink wine with food, and the flavours of the wine can make the food taste better.
Wine is also popular because it might be good for your health. It has been shown that drinking red wine in moderation is good for your health. For example, it can protect against heart disease and cancer. Because of this, wine has become a popular choice for people who want to add healthy habits to their lives.
Wine is also popular because it has been around for a long time and is often tied to social and cultural traditions. Wine is a standard part of meals and social gatherings in many parts of the world and has become an essential part of many cultural traditions.
Overall, wine is popular because of how it tastes, how it can make food taste better, how it might be good for your health, and how important it is in culture and society.
Singaporeans: How to Choose a Great Wine - Ultimate Wine Buying Guide
Why do I think wine is so well-liked?
I have often wondered why wine is so popular and why we like to sip it. From my point of view, wine is popular because of the following:
Wine is a drink that shows what kind of person you are, especially if you drink it in big crystal wine glasses like an aristocrat. First, you need to move the wine around in the glass. Then, you need to close your eyes and smell them. How classy!
Wine is popular because it doesn't give you a beer belly like beer or Coke. Ok, so a glass of wine a day keeps the doctor away.
Wine is popular because the first glass doesn't make you feel sick. This is why you always go for that second glass of delicious chardonnay. Then, if you go for a third or fourth, you're probably going to get that unwanted fame… So, drink wine like a gentleman and don't hurt yourself or the wine!
Wine is great because it comes in beautiful bottles, cool designs, and pretty labels. I like wine bottles, and I love the way they look. It's like going to a museum of delicious potions. So cool!
Wine is a great gift when you go to see a friend, or it's their birthday. You can never go wrong if you bring a nice glass of wine and enjoy it with good people.
Wine is popular because it doesn't cost as much as other drinks that don't taste as good.
---
Why is Picking the Right Wine such a Headache?
Some people need help choosing the right wine because there are so many. It can be hard to find the right wine because there are so many different kinds, regions, and prices. Also, the quality of wine can vary a lot, making it hard to know if you're getting a good bottle.
Another reason it can be hard to choose the right wine is that it can be hard to pair the wine with the food you will be serving. Different wines have different tastes and textures, so finding the right mix is challenging.
Last but not least, different people have different tastes, which can also make it hard to choose the right wine. What one thinks is the best wine might not be suitable for someone. Serving wine at a large gathering can take much work to please everyone's tastes.
Picking the right wine can be challenging for some people because there are so many options, and they need to match the wine to the food and their tastes.
---
How to Pick the Right Wine in 2023? Read Reviews, of Course!
Everyone has different tastes in wine, so there is no one answer to this question. But a few general rules can help you pick a wine you will like.
First, think about what kind of wine you like to drink. Do you like red wines, white wines, or wines with bubbles? Each type of wine has its flavour, so choosing a wine you want can help ensure you'll like it.
Next, think about what you'll be drinking the wine for. Different wines are better for various events, so picking a wine that fits the occasion can be helpful. For example, a light white wine might be good for a summer picnic, while a bold red wine might be better for a formal dinner party.
Last, think about the food you will serve with the wine. Different wines go well with other foods, so choosing a wine that goes well with the food's flavours can make the whole meal more enjoyable. For instance, a white wine with a lot of fruit might go well with a salad, while a red wine with a lot of body might go well with a steak.
Ultimately, the best way to pick a wine is to try it and see if you like it. This can be done by attending a wine-tasting event or asking for a sample at a local wine shop. Remember to trust your taste and pick a wine you like.
---
How Best Reviews SG Pick Wine
If choosing the right bottle of wine is a chore for you, don't worry. We are here to help. Today, we are here to rid you of your wine woes, especially when picking the right wine for the right occasion that you and your friends will enjoy.
Be it a date night wine or your everyday glass. Be it for a celebration or gifting. We are here to sort you out.
A bottle of wine can range from $10 to $10,000. So before you pick one out, set a price you are willing to spend, and there is no shame in picking an inexpensive bottle.
Depending on your taste they can be as good as or even better than the pricey ones. I enjoy a bottle of wine more when I know it doesn't hurt my wallet.
There are thousands of different kinds of wine, so how do you know which ones you like and which you don't? Or which one is good and which is bad?
Because everyone has different tastes, the "best" wines are those that YOU enjoy the most.
When you try a wine you've never had, take a moment to think about what you like or don't like and make a mental note or even write it down.
Many people find it intimidating to talk about wine, but it doesn't have to be that way.
The first thing you should use to describe a wine is its body. This refers to the thickness or viscosity of the wine.
Next, you should know how to describe how a wine you like tastes. Some good questions to ask yourself are: do you like fruity wines or savoury ones? Do you like sweeter wines or on the dryer side?
Be careful about using the word DRY when describing a wine. That term can mean a few different things; it can mean that a wine is just not sweet, or it can mean that a wine is "tannic". Tannins are molecules found in red wines that come from wine grapes' skin and stems; they're astringent and remove moisture from your mouth, leading to a parched feeling. Wines with a lot of tannins are usually best paired with food.
If you can find three or four descriptive words for the kinds of wine you like, you have a great start to picking out a great bottle of wine.
---
1) Wine Option 1: BestReview SG Date Night Wine Reviews
Date night calls for an indulgence like no other. Pamper your beloved with wines that add a romantic touch with subtlety and elegance.
I can't think of a more sensual red wine than Pinot Noir. With its red berry notes and those raspberries and strawberries, its earthy undertones and silky tannins are bound to liven up your senses.
La Torretta Pinot Noir IGT Venezie 2019, Italy, La Torretta
La Torretta Pinot Noir IGT Venezie 2019 is medium-bodied with complex aromas and flavours of violets, strawberries, raspberries and vanilla. Soft velvety texture. Nice and lively, but the tannins are short. The style is different from French Pinot Noir. It is more straightforward, but that makes it fun to drink.
A Valpolicella with luscious red fruit and sweet spice notes is an excellent choice if you love Italian red.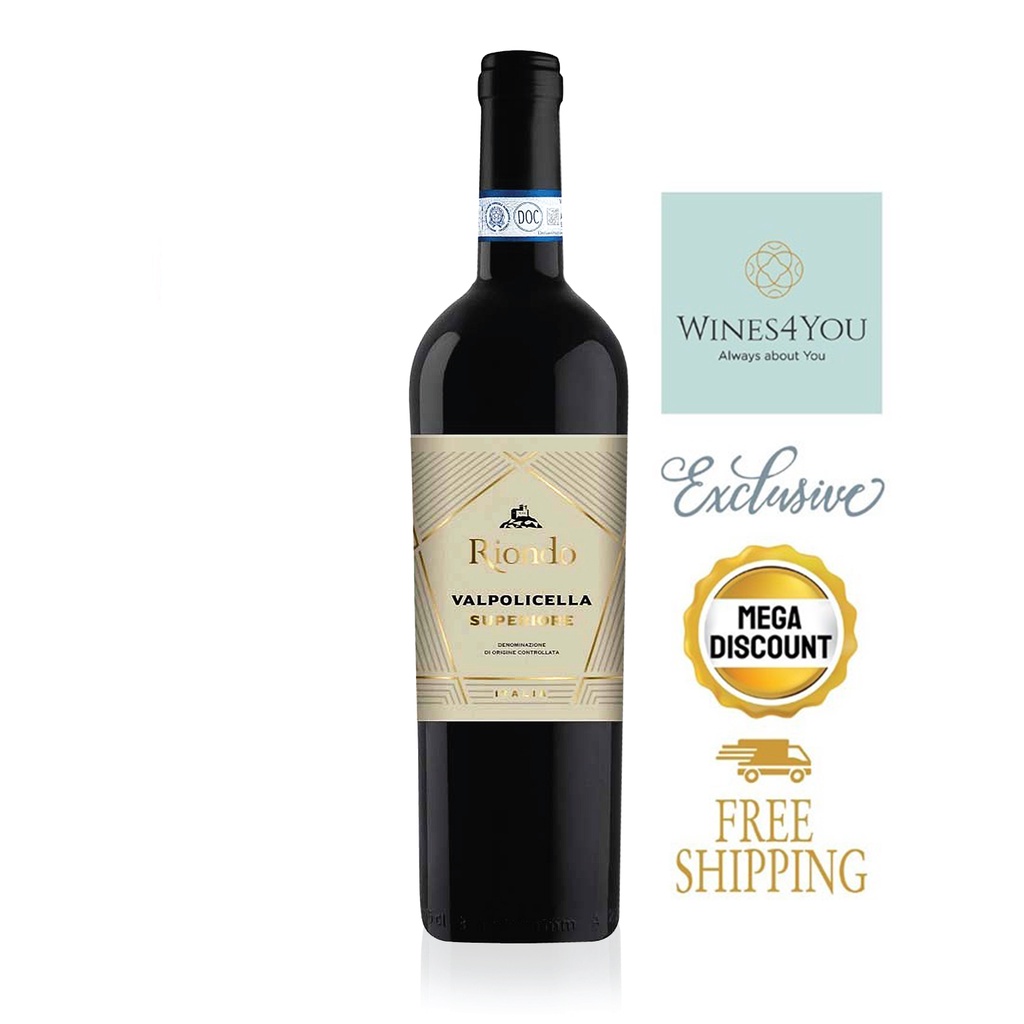 Riondo Valpolicella Superiore D.O.C 2018, Italy, RiONDO
Riondo Valpolicella Superiore D.O.C 2018 is a very balanced medium-bodied wine with a lingering finish. Nose is full of black fruits with cherry and red currant notes and some oak. Very smooth on the palate, with rounded tannins that appear only in the finish. Not complex, easily drinkable, and goes well with a lot of lighter dishes that aren't too heavy.
For white wine lovers, I recommend a New Zealand Sauvignon Blanc. Its aromatic note, lively acidity, and fresh, crisp taste are enticing.
Babydoll Sauvignon Blanc 2022, Marlborough, Yealands Estate
Babydoll Sauvignon Blanc 2022 (Marlborough) is light and refreshing with grapefruit, citrus and lemon coming through. Some grass and mineral notes. It has a good balance of (slight) sweetness, crisp but not too much acidity. Great as an aperitif and would also pair well with seafood.
---
2) Wine Option 2: BestReview SG Everyday & Party Wine Reviews
Everyday and party wines are very similar and thus interchangeable.
You want a wine you can pour and drink without thinking about it. These cheap and cheerful wines are instant mood changers. Something fun, fruity, and delicious to kick back with a glass after a long day of zoom calls or a drink or two with friends.
Lunardi Pinot Grigio IGT (white wine) is an all-rounder wine. It's easy to drink and tastes fruity, so it's a lot of fun without putting a hole in your wallet.
Lovely apple pie aroma, with light pineapple and peach flavour on the nose. On the mouth citrus, lemon key lime pie and custard. High acidity. Medium alcohol. Light body. Short to medium finish.
19 Crimes Cabernet Sauvignon red is another great everyday and party wine. It is excellent to drink on its own or any comfort food or your party's desire.
19 Crimes Cabernet Sauvignon Smooth Red Wine, 19 Crimes
19 Crimes Cabernet Sauvignon is medium-plus to full-bodied wine. Good balance of acidity and tannins. Nice, rich aromas of dark berries hit the nose, including blueberry, blackberry, and plum. Surprisingly good complexity from start to finish, with a silky vanilla and chocolate touch that balances out the fruits nicely.
Another wine that I recommend for your parties is this Porta Reserva Cabernet Sauvignon from Chile. It is a total winner with its fruit-forward character and smooth tannins.
Porta Reserva Cabernet Sauvignon is a medium-bodied wine. Tannins are well-balanced with bright acidity. Aromas of blackberry, bramble, and eucalyptus. Flavours of blackberry, cassis, and green bell pepper, with eucalyptus and menthol notes. A medium finish.
---
3) Wine Option 3: BestReview SG Gifting Wine Reviews
Wine as a gift is a no-brainer. But confusion happens when you don't know what to pick.
Besides the liquid in the bottle, even the label's aesthetics come into play. You want to pick a wine that shows off an exciting label and falls into a mid-premium category to ensure good quality and a great price.
For someone who loves white wines that are fresh and bursting with notes of citrus, the Marius Blanc would be my top pick. It comes from the historic house of M Chabutnier from Rhone Valley in France.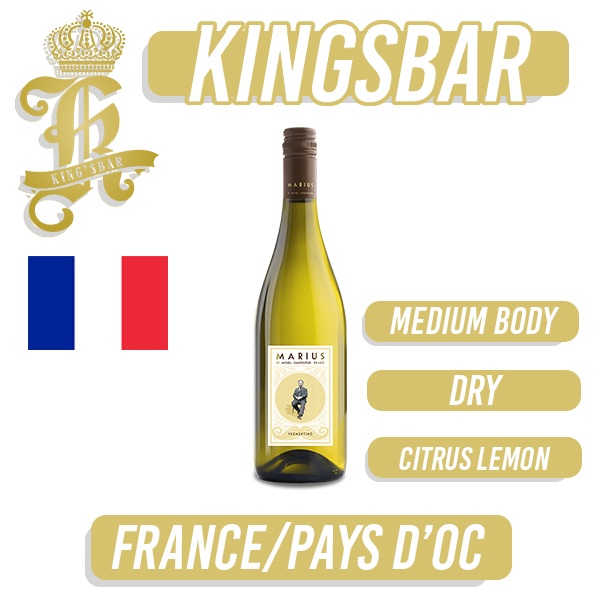 M.Chapoutier Marius Blanc by Michel Chapoutier IGP, Pays D'OC (Terret & Vermentino) 750ml, M.Chapoutier
Marius Blanc has an enticing citrus aroma and notes of grapefruit and ripe fruit. This follows on to an amply rich and fruity palate. Well-balanced acidity and ripe fruit flavours allow for a wine with great persistence.
We don't always have to think of old-world wines when it comes to gifting.
New-World wines offer some outstanding wines at a budget-friendly price too.
My all-time favourite is this Noblesse Merlot (Central Valley), which has been consistently impressive since I first tried it years ago.
Noblesse Merlot is velvety, with red berries aroma and a friendly rounded taste. Medium intensity for nose. Notes of blackcurrant, plum, leather, oak, and vanilla. Medium acidity, medium-plus tannins, medium-plus body, and medium-plus length.
Besides these two, another wine that finds a special mention is a Riondo Merlot IGT.
Riondo Merlot has dominant herby and fruity notes, with hints of chocolate, blackberries, jam and vanilla. It is a full-bodied, concentrated wine with velvety tannins and a chocolaty finish, bound to impress any avid wine lover. Very balanced and easy to drink
---
4) Wine Option 4: BestReviews SG Celebration Wine Reviews
Intimate celebrations call for something bubbly and some rich red wines.
Sparkling wines have always been associated with celebrations.
The Riondo Prosecco makes for a great toast and a perfect match with various appetisers.
For your celebrations, you also want to serve some rich red wines to wow the guests and match a variety of main courses. The Bila Haut from the south of France is a rich, luscious red wine with smooth tannins, dense fruit character, and notes of sweet spices.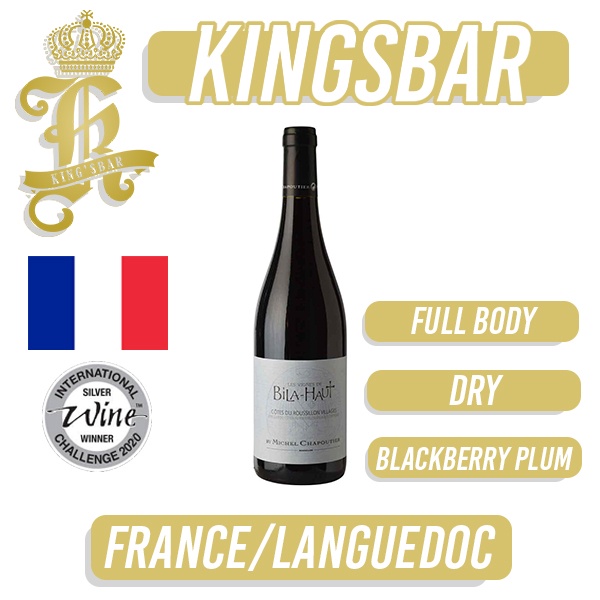 M.chapoutier Cotes Du Roussillon Les Vignes De Bila-Haut 750ml, M.Chapoutier
The Bila Haut is approachable on pallets and the pocket, offering you an excellent quality to price.
All these wines are perfect for celebrations with your near and dear ones.
---
Our Food & Drinks editor's conclusion and summary with quick tips on How to Pick the Best Wines and our closing review takeaways
To pick the right wine, it's essential to consider the food you'll be serving with the wine, the price and quality of the wine, the event, and your taste preferences when choosing a wine. It can also be helpful to read reviews and ask for suggestions. The best way to choose a wine is to try different kinds until you find one you like.
Here are a few additional tips to help you choose a wine that you will enjoy:
Don't be afraid to try new wines. The world of wine is vast and varied, with many different types and styles to choose from. Don't limit yourself to the same wines you always drink; instead, be adventurous and try something new.
Consider the price. In general, the price of a wine is not necessarily an indicator of its quality. However, it can be a useful guide, as more expensive wines tend to be made with higher-quality grapes and may have undergone more extensive aging and production processes.
Look for wine ratings and reviews. Many wine experts and publications provide ratings and reviews of wines, which can give you an idea of a wine's quality and help you narrow down your options.
Talk to a wine expert. If you're unsure of what to choose, don't hesitate to ask for help. Many wine shops and tasting rooms have knowledgeable staff who can help you choose a wine that you will enjoy.
Remember, the best way to choose a wine is to taste it for yourself and see if you like it. Don't be afraid to try new wines, and trust your own taste.
How Did You Like Our Content?